Mittwoch Abends / Nacht war es dann soweit, es ging ans auspacken der Lieferung.
Natürlich haben es sich 2 meiner Freunde nicht nehmen lassen und standen pünktlichst vor meiner Werkstatt.
Angeliefert wird die Revolution auf einer großen Palette, auf welcher sich ingesamt drei Packstücke befinden – Die Presse selbst in einer massiven Holzkiste, ein Karton in welchem sich der Bulletfeeder befindet und ein dritter worin sich der Casefeeder verbirgt.
—
Wednesday evening / night it was time, it went to the unpacking of the delivery.
Of course, 2 of my friends did not take it and were right in front of my workshop.
The revolution is delivered on a large scale, on which there are a total of three packages – The press itself in a massive wooden box, a box in which the Bulletfeeder is located and a third in which the Casefeeder hides.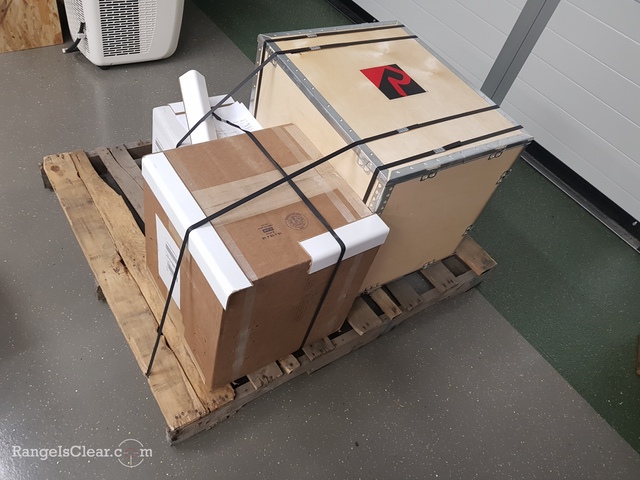 Begonnen haben wir mal mit dem Bulletfeeder Karton
—
We started with the bulletfeeder cardboard

Wie man es bereits vom "normalen" Mr. Bulletfeeder kennt, befindet sich im Karton der Bulletfeeder selbst, das Netzteil (für 230V und 110V), der Spiralschlauch für Geschosszufuhr sowie die Bulletfeeder Assembly mit Powderfunnel.
—
As you already know from the "normal" Mr. Bulletfeeder, the box contains the bulletfeeder itself, the power supply (for 230V and 110V), the spiral tube for bullet feed and the bulletfeeder assembly with Powderfunnel.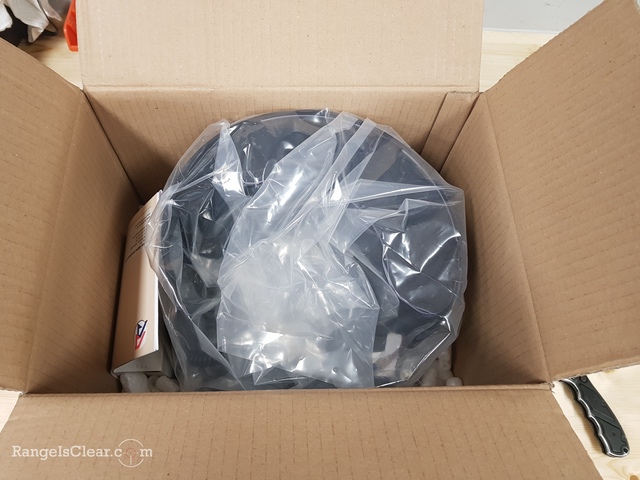 Was hier auffällt ist, dass es keine Befestigungsstangen wie bei der Version für die Dillon 650 und 1050 dabei sind, da die Befestigung hier anders erfolgt.
Anschließend ging es mit dem Casefeeder weiter.
—
What is striking here is that there are no mounting rods as in the version for the Dillon 650 and 1050, since the attachment here is different.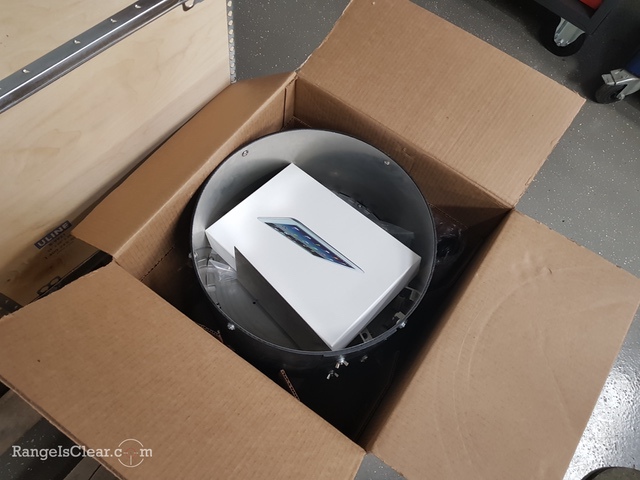 In diesem Karton befindet sich der Casefeeder in massiver und großer Ausführung, das Tablet und die Halterung für das Tablet.
—
In this box is the case pen in massive and large version, the tablet and the holder for the tablet.

Der Casefeeder lässt bereits erahnen, welch großen Hunger die Maschine haben wird.
—
The casefeeder already gives an idea of ​​how hungry the machine will be.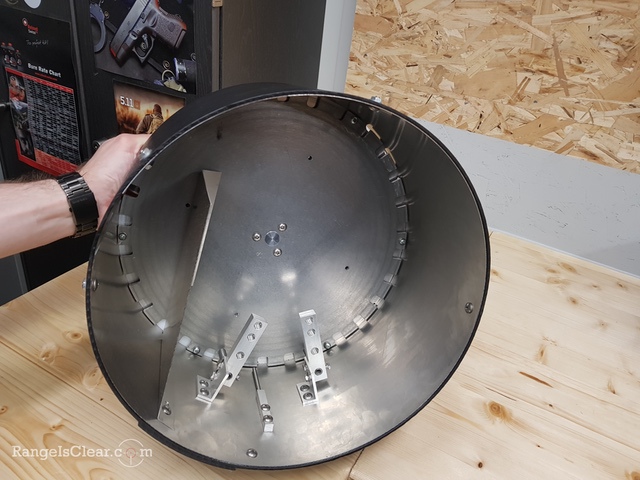 Nun ging es ans Herzstück, die Holzkiste – in welcher sich die eigentliche Maschine befindet.
Bevor man jedoch zum Inhalt kommt, benötigt man auf jeden Fall Schraubenzieher und Kombizange um den Deckel der Kiste zu öffnen.
Hat man dann voller Freude die Kiste geöffnet stößt man auf weitere Kartons mit Zubehör.
Hier zu sehen der Schlauch für Drop off System samt Trichter sowie die weiteren Zubehörteile in der Verpackung.
—
Now it went to the heart, the wooden box – in which the actual machine is located.
Before you get to the content, you definitely need a screwdriver and combination pliers to open the lid of the box.
If you then open the box full of joy you come across more boxes with accessories.
Here you can see the hose for drop off system including funnel as well as the other accessories in the packaging.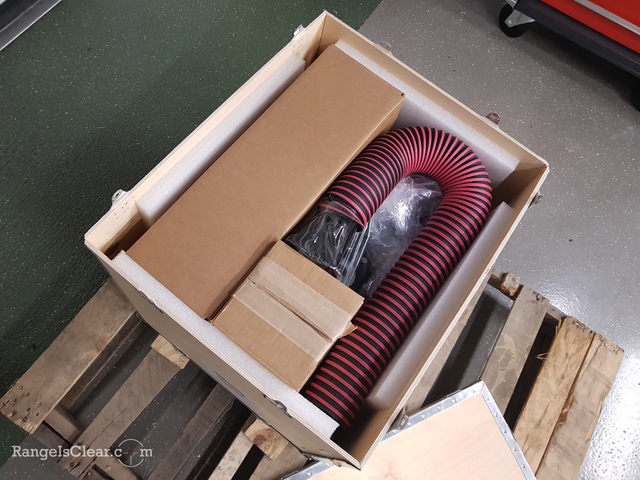 In den Kartons befanden sich dann folgende Teile:
—
The boxes contained the following parts:


Netzteil / Regler für die Primer Bowl (Zündhütchenzufuhr / Rüttler, ähnlich dem Dillon RF 100)
—
Power supply / regulator for primer bowl (primer / vibrator, similar to the Dillon RF 100)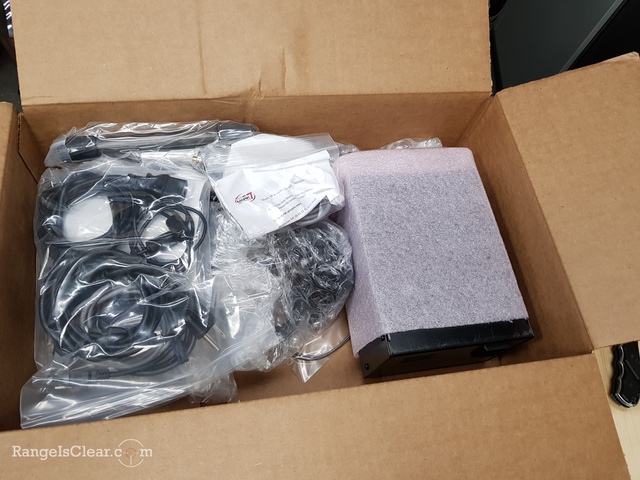 Steuergerät zur Primer Bowl sowie alle notwendigen Verkabelungen und Adapter.
—
Control unit for Primer Bowl as well as all necessary wiring and adapters.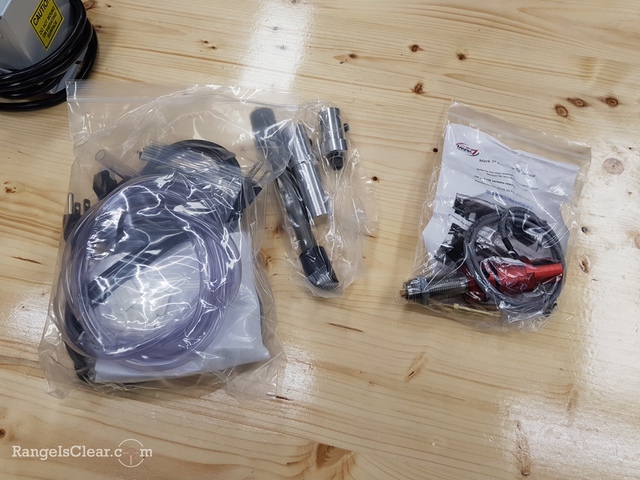 Links zu sehen Schlauch für Decaping Sensor sowie weitere Anschlusskabel, Mitte Casefeeder Verbindung und Montageadapter, Rechts der Powder Sense
—
On the left you can see the hose for the decaping sensor as well as other connection cables, the middle of the Casefeeder connection and the mounting adapter, on the right the Powder Sense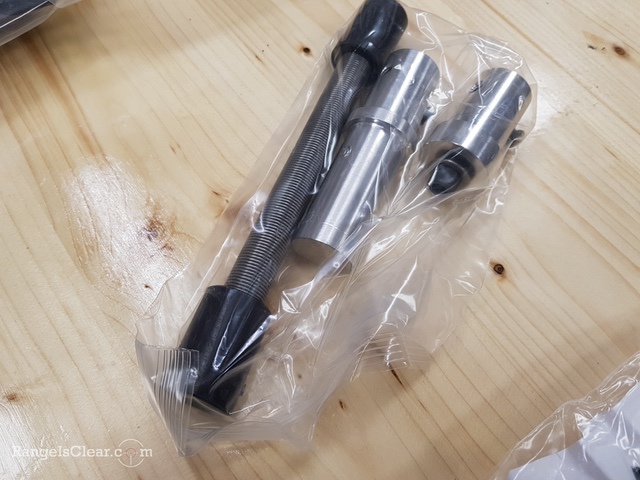 Mittels des Spiralschlauches und dem daneben liegenden Adapter wird der Casefeeder verbunden und montiert, der kleiner Adapter gehört für den Bulletfeeder
—
By means of the spiral horse and the adjoining adapter Casefeeder is connected and mounted, the small adapter belongs to the Bulletfeeder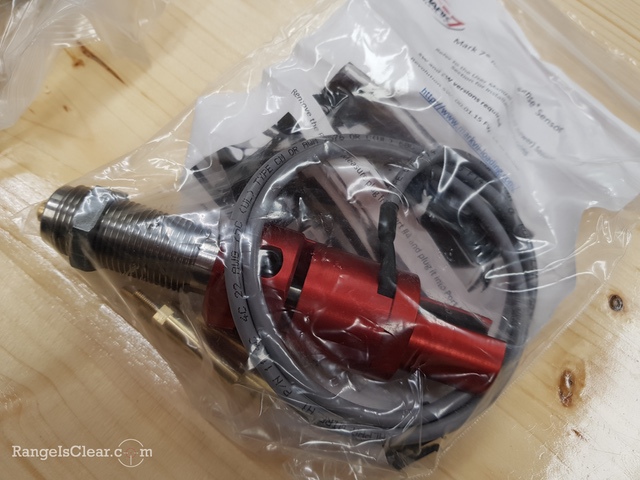 Der Powder Sense ist samt Bedienungsanleitung extra verpackt
—
—
Hose for the ejected primers and connection cable

Schlauch für die ausgestoßenen Zündhütchen sowie Anschlusskabel
—
Hose for the ejected primers and connection cable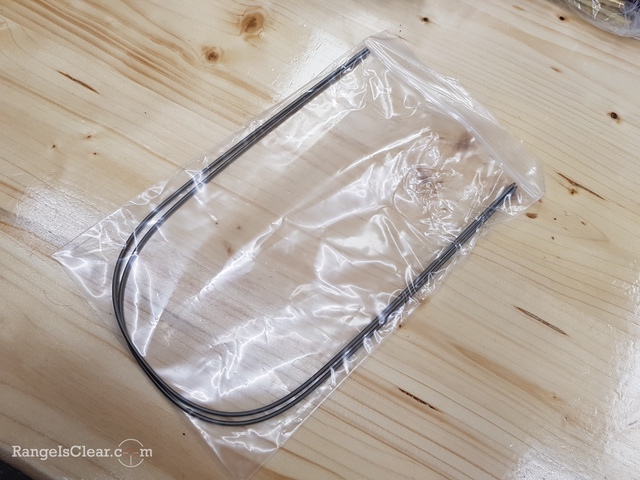 Ersatzfedern für die Shellplate – hier gibt es im Gegenteil zur Dillon keine eigenen Pins als Abstandhalter
—
Replacement springs for the Shellplate – there are no separate pins as spacers in contrast to the Dillon

Der neue Pulvermesser mit Schrittmotor
—
The new powder meter with stepper motor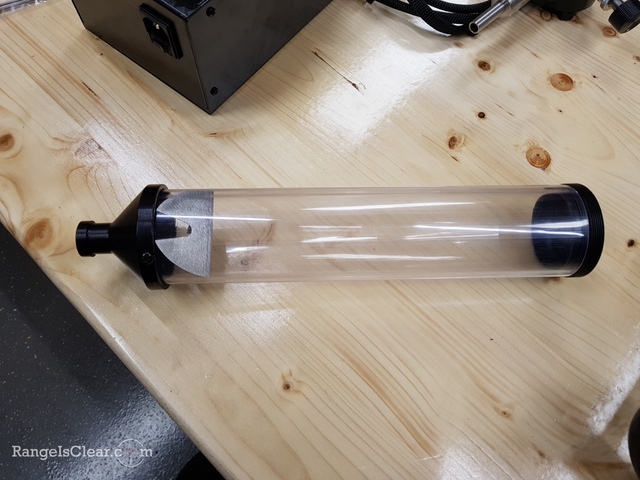 Powder Hopper – auch hier zu erkennen – die Maschine hat mächtig Hunger 🙂
—
Powder Hopper – also visible here – the machine is hungry 🙂

Power Supply – die Maschine wird mit 110V / 60Hz betrieben – eben das Amerikanische Stromnetz.
Deshalb wird der passen Transformator / Spannungswandler gleich mitgeliefert.
—
Power Supply – the machine is operated with 110V / 60Hz – just the American power grid.
Therefore, the suitable transformer / voltage transformer is included in the delivery.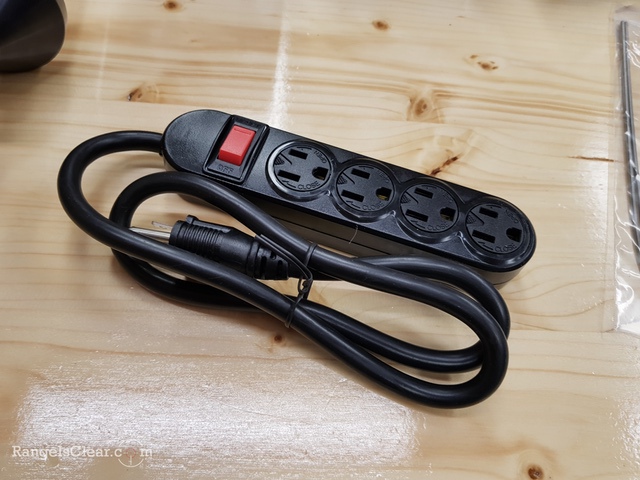 Passende Verteilerleiste zum anschließen aller Bauteile.
Dann endlich offenbarte sich das Herzstück – die Mark 7 Revolution.
—
Suitable distribution strip for connecting all components.
Then finally revealed the heart – the Mark 7 Revolution.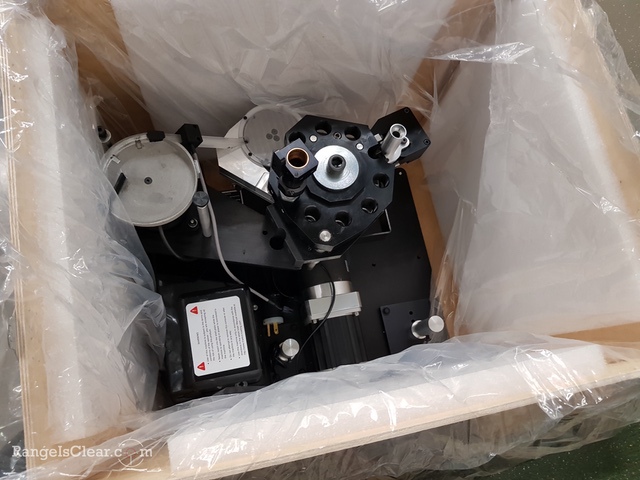 Nun benötigt man eine Ratsche samt langer Verlängerung um die 3 Transportsicherungen heraus zu drehen.
Auf jeden Fall empfiehlt es sich bzw. ist es auch notwendig die Maschine zu zweit heraus zu heben, da sie doch nicht gerade leicht ist mit ihren fast 40 kg / 88 lbs.
Man muss an dieser Stelle wirklich klar und deutlich erwähnen, dass bei der Verpackung der Maschine sehr genau darauf geachtet wurde, dass keine Teile zu Schaden kommen können.
Selbstverständlich ist man vor Schäden nie sicher, jedoch wurde seitens Mark 7 alles daran gesetzt, dies so gut als möglich zu vermeiden.
Großes Lob an dieser Stelle !
Stay tuned für den Installing Review.
—
Now you need a ratchet with a long extension to turn the 3 transport locks out.In any case, it is recommended or it is also necessary to lift the machine out in pairs, as it is not exactly easy with their almost 40 kg / 88 lbs.
At this point, it is important to clearly state that when packing the machine, great care was taken to ensure that no parts could be damaged.
Of course you are never safe from damage, but Mark 7 has made every effort to avoid this as much as possible.
High praise at this point!
Stay tuned for Installing Review.